Welcome to Project Gorgeous!  

I have a question for you.  
Have you ever been told you were unattractive?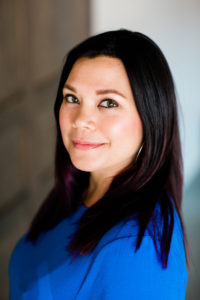 When I was a kid, I was often told I would struggle with my weight.  In school, kids would whisper about my looks because I was one of the few kids from a different ethnic background.  Because of these experiences, I struggled with body dysmorphia and an eating disorder from the ages of 14 – 24.  I managed to stop these dysfunctional behaviors but continued to hide and doubt myself for 15 more years…until NOW.  Through my dedicated search for healing and what I have learned through my practice as a licensed acupuncturist, herbalist and esthetician, I am compelled and committed to share my tips on nutrition, skincare, holistic health & beauty rituals and mindset practices that have helped me overcome my insecurities and doubts.  My mission is to help anyone that feels unattractive let their rebel beauty outshine their inner critic.  This is something I work on everyday and want you to know that if you feel unattractive, unhealthy or tired from societal pressures and standards about how you "should" look…
I'm here to help.

 

You've found your cheerleader, accountability partner and coach to help you on this journey.
When you work with me, I access ancient tools + techniques from Chinese Medicine & more to help you feel healthier, happier, more beautiful, more confident and more YOU.
---
Here are 3 ways to start your journey as a Rebel Beauty at Project Gorgeous:
---