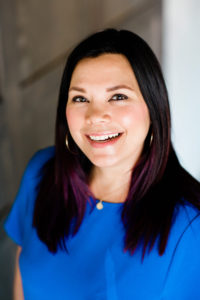 About Project Gorgeous
Serving the Indianapolis area with Chinese 
Medicine, acupuncture, herbs, spirituality and skincare services.
What is the inspiration behind Project Gorgeous?
When I was a kid, I was often told I would struggle with my weight.  In school, kids would whisper about my looks because I was one of the few kids from a different ethnic background.  Because of these experiences, I struggled with body dysmorphia and an eating disorder from the ages of 14 – 24.  I managed to stop these dysfunctional behaviors but continued to hide and doubt myself for 15 more years…until NOW.  Through my dedicated search for healing and what I have learned through my practice as a licensed acupuncturist, herbalist and esthetician, I am compelled and committed to share my tips on nutrition, skincare, holistic health & beauty rituals and mindset practices that have helped me overcome my insecurities and doubts.  My mission is to help anyone that feels unattractive let their rebel beauty outshine their inner critic.  This is something I work on everyday and want you to know that if you feel unattractive, unhealthy or tired from societal pressures and standards about how you "should" look…
I'm your cheerleader, accountability partner, practitioner and coach!  Book HERE for your first treatment.
Who are you?
My name is Marianne, (like Gilligan's Island) and I am a licensed acupuncturist, certified life and health coach, yogi and beauty consultant. I offer a variety of services to support your healing journey.  I focus on creating a therapeutic relationship with you by teaching you how to heal, balance, love and style your body.  If you're looking for a tour guide for your total wellness, health and beauty, I'm your gal!  PS. I promise you won't get stuck on a deserted island, unless that is part of what you desire for your journey…
How can you help me?
Have you ever noticed that life seems to get busier and busier, you haven't had a chance to take a break or rest, you have emails, text messages and voicemails that are piling up and you're starting to feel aches and pains you haven't noticed before?  Or the weight is creeping up and you have no energy, no matter how much sleep you get?
Well my goal is to help you schedule an appointment with yourself where you can hit the pause button and get some serious reflection time in so we can come up with a solution together for you to experience more balance and harmony in your life.
I always say that "when we as humans restore, we are able to give more"…or at least show up as better versions of ourselves for our loved ones and others that really need extra love (I'm talking about that angry person that cut you off in traffic or the miserable person that was not so helpful behind the counter…).
So when you book a session with me, I use every tool in my kit to help you claim your deepest desires and denounce your greatest fears.  I ask you questions to investigate what is at the root of your pain, imbalances or dis-ease and together we come up with solutions and action steps.  It's possible that you will leave with exercises on breathing, nutrition, other ideas or even a mantra to focus on.  And finally, you get an objective, supportive cheerleader that offers perspective or a listening ear to help you through your transformation!
What kind of clients do you see?
I see people who are open-minded, curious and focused on growth in their personal lives and business.  They want to be proactive about their health – they just don't know what steps to take to reach their goals.  They are open-minded souls that want to honor their bodies…or they need a gentle reminder to do so because somehow they fell off the wagon…or they are completely curious about sitting still, relaxing and letting their bodies use its own resources for healing.
They sometimes struggle with confidence and could use a boost in their self image.  They have big goals and dreams or know they are meant to experience more in this life.  They play 100% full out when it comes to doing the work, even if it can get tough sometimes.
When it comes to beauty, they are proactive about healthy aging and understand that preventive measures are easier to invest in than corrective measures.  They accept that beauty is a reflection of health.  They may or may not feel comfortable being vulnerable and somehow trust they can let their burdens out in our sessions.  And they recognize they feel better when they do.
What makes you unique from other coaches?
I have many tools in my toolbox that I access from my 7+ years as an acupuncturist, 10+ years as an esthetician and 3 years as a health and life coach.
When it comes to your physical health, I look at the your face as a map and the issues in your tissues to investigate what is not functioning well in your body.  You gain access to many insights and fresh new perspectives on nutrition, self-care and neurology through my health coaching programs.  These programs are tailored specifically for you should you suffer from sugar addiction, adrenal fatigue, hormonal imbalances, etc.
When it comes to your spiritual health, I coach you to upgrade your self-image by tapping into where you are now, where you want to be, what is holding you back and how to step forward with the many special techniques I have researched, learned and utilized in my acupuncture, facial and coaching practices so you can bring your best gifts from within to the physical world for others to experience.
When it comes to your beauty and style, I am your personal makeover artist.  We explore together how you want to feel, what your deepest desires are and I create a look with hairstyling, makeup, wardrobe, etc that you are happiest duplicating to manifest your biggest dreams.  Those dreams could look like dressing to attract your dream job, life partner or to finally stop playing small because you think you are too big in size.  I am extremely passionate about helping you live your life to the fullest, in style with a huge smile!
Why & how do I set up time for self-care?
"An empty lantern provides no light.  Self-care is the fuel that allows your light to shine brightly."  ~Author unknown.
We all have a purpose in life and to set ourselves up for success in discovering that purpose, we need allow ourselves to heal.  Sometimes there is too much noise, distraction, or overwhelming stimulation that stops us from truly understanding what needs to heal – whether it is old patterns from childhood, injuries, bad choices, traumas, etc.  When you allow yourself that sacred space to heal and you prioritize your self-care, you can show up better for yourself, your family and friends and for others that need a shining example.  You have one life to live, so why not be in control of your experiences? You can prevent your body from developing imbalances.  The only thing that is consistent in life is change, and you have the power to transform where you age healthfully with grace.
I truly and wholeheartedly believe that when you are taking care of yourself, you are living your best life.  My most successful and happy clients are those that prioritize and invest in their self-care.
Ten short random facts about Marianne:
Marianne's experience includes:
A bachelor's in International Business

A Master's in Chinese Medicine

Esthetics training in Maui 

Apprenticeship under skin care guru Ling Chan in New York City

Winner of highest increase in sales for existing customers for Eminence Organics in 2014 and 2017

Winner of best in customer education for Eminence Organics in 2017

Winner of company core values for Eminence Organics in 2017

Extensive retail sales experience in various environments, from boutiques to resorts

Continued education in business, skin care, nutrition and holistic health/medicine
Marianne is a licensed acupuncturist and esthetician specializing in facial rejuvenation and Chinese face reading.  She is very passionate about organic skin care and holistic nutrition.  Her main goal as an educator is to increase confidence in product knowledge, retail skills, and massage techniques to help esthetician's build relationships with their clients, so they can ultimately boost their business and success!  Her main goal with her clients is to help each of them feel beautiful, from the inside-out.
1.)  Marianne has lived in a city, suburb, on an island, in the country and overseas.
2.)  Marianne has studied esthetics in Maui and was known for her hot rocks facials.
3.)  Marianne has been a poster child for Wells Fargo.
 
4.)  Marianne has trained under one of the toughest skin care gurus in NYC – Ling Chan of Ling Skin Care.
5.)  Marianne is obsessed with faces.  So much that she studied with Lillian Bridges, the world's leading authority on Chinese Face Reading since 2010.
6.)  Marianne has 2 chi-weenies – one named Pepé la Pew (Pepé for short) and one named Jelly.  They spoon in harmony, so much so that she deemed them #yinyangchiweenies.  She also has a daughter named Jasmine who is newborn fan of Eminence.


7.)   Marianne has at least 4 different types of laughs.
8.)  Marianne believes that prevention is easier than correction and health = beauty, so her practice has a special focus on healthy aging.
9.)  Marianne also believe that we can manifest whatever we desire, and sometimes we have to detox, balance or build ourselves up to create space for our manifestations.
10.) Marianne has walked on fire at Tony Robbin's Unleash the Power Within conference and is committed to constantly upgrading her skills, talents and goals to be a better coach for you!    
What do all the credentials mean?
L.E.
This designation means that your practitioner has been granted a state license to practice esthetics only.
L.Ac.
This designation means that your practitioner has been granted a state license to practice acupuncture only.  It does not include Board Certification or extensive additional training.
Dipl. Ac. (NCCAOM)                       
This designation means that your practitioner has completed approximately 3000 hours of training in acupuncture and oriental medicine.  This usually includes education in acupuncture, electro-acupuncture, moxibustion, heat therapy, massage, and other therapies that are a part of traditional Chinese medicine.  It also indicates that the practitioner has 2 years training as an intern, and that he or she has passed a rigorous national medical board exam.  Continuing education is also required each license term, before renewal is granted.  These practitioners also have the L. Ac. designation.  NCCAOM stands for the National Certification Commission for Acupuncture and Oriental Medicine.  These practitioners are the most highly trained acupuncturists.
M. S. T. O. M.     
These designations indicate graduation from a certified acupuncture medical school that hold a master's in science of traditional Oriental medicine.  These practitioners also hold an NCCAOM certification.
Licenses, Credentials & Education
Licenses and Credentials:
Masters of Science in Oriental Medicine, Pacific College, NY

NY, MO, IN State Licensed Acupuncturist and Board Certified Chinese Herbalist

NY, MO, IN State Licensed Esthetician

BA in International Business
Education:
2017 Spirit Junkie Masterclass
2016 Holistic Nutrition Lab Full Body Systems Graduate
2016 Transformational Nutrition Coach
2016 TCM & Mastery Life Coach
2015 Sports Medicine Acupuncture training with Matt Callison
2015 Cosmetic Acupuncture and Pulse Balancing training with Martha Lucas
2015 Chinese Face Reading Certification with Lillian Bridges
2015 Functional Medicine training
2014 Dermatology training with Mazin Al-Khafaji
2014 Chinese Face Reading training with Jean Haner
2013 Pediatrics Essentials training with Robin Green
2013 Jane Lyttleton Fertility training & Debra Betts Pregnancy training
2011 Regional Educator for Eminence Organics Skin Care
2010 Facial Diagnosis training with Lillian Bridges
2010 Training in Constitutional Facial Rejuvenation with Mary Elizabeth Wakefield & Virginia Doran
2008 Holistic Esthetics at Spa Luna, Maui, HI
BA degree in International Business from Missouri State University
About Acupuncture / Chinese Herbs & Skin Care
Does acupuncture hurt?
When a needle is inserted, various sensations can be felt, ranging from a slight pinch to nothing at all. During the session, many patients feel very relaxed and even fall asleep. It is important to communicate with your acupuncturist regarding any discomfort you may experience during your treatment. Acupuncture should not be painful or remain sharp. Some common sensations that you may experience during treatment are heaviness,mild soreness, numbness, tingling, itchiness, or traveling sensations from one area of the body to another. The sensation you will feel when being needled is generally fairly minimal. In some styles you will feel almost nothing, while in others the needle will be rotated slightly until you feel a heavy or distended feeling indicating the arrival of Qi.
            
As you can see in the picture, the pins are hair-thin and I offer other options to acupuncture for your wellness.
Is acupuncture safe?
Acupuncture is extremely safe. The treatment consists of the usage of sterile and non-reusable needles. Side effects include but are not limited to:
· Reduction in pain and allergies
· Better sleep, appetite, skin tone, and recovery from trauma
· Improvement in immune, digestion, hormonal and reproductive functions
· Reduction of stress and anxiety
· Increase in joint mobility
A licensed acupuncturist uses sterilized (one time use) needles, that are extremely thin, about the thickness of two human hairs. The needles are sterile, individually packaged and disposed of after each use in medical grade sharps containers, in compliance with health codes and state regulations.  This eliminates any risk of disease transmission.
Check http://www.nccaom.org for licensure.  The requirements to be an acupuncturist that is NCCAOM certified extend beyond 200 hour medical or dry needling courses.
Comprehensive training in traditional differential diagnosis and proper treatment methods requires that a Diplomate of Acupuncture (NCCAOM) completes three to four academic years of education at the masters degree level in an acupuncture program accredited by the Accreditation Commission for Acupuncture and Oriental Medicine (ACAOM).  In  additional to graduation from an ACAOM accredited prgram, a Diplomate of Acupuncture (NCCAOM) must demonstrate professional competency by passing the certification examintation in Foundations of Oriental Medicine, Acupuncture and Biomedicine.  The NCCAOM Diplomate training and competency verification is in sharp contrast to the acupuncture training of other healthcare professions such as chiropractors or registered nurses or even medical doctors who typically receive 100-300 hours of abbreviated training.  Board certified (and licensed) acupuncturisits are also trained in standard medical history gathering, safety and ethics, and recognitions of when to refer patients to other heath care professionals or consult with other medicial practitioners.
(reprinted from NCCAOM's acupuncture brochure 2009)
Are there other forms of treatment besides needle insertion?
Yes! The following adjunct therapies are often used to complement your treatment:
Acupressure
This is a method of performing gentle stimulation on specific areas by kneading, pressing, or touching certain acupuncture points on the body, without using needles.
Acupressure can help treat imbalances and support overall health that we can teach you to do on yourself anywhere and is also great for kids.  At times, I incorporate tuning forks on pressure points.  I also combine essential oils, often referred to as the blood of a plant, and flower essences, often referred to as the spirit of a plant, on particular acupressure points as well.  
Microcurrent
This is a gentle stimulating current coupled with LED to stimulate acupressure points.  Sensation is very minimal.

Cupping
This treatment involves the use of suction cups to relieve muscle tension or treat the common cold.
Cupping can leave round marks for days to 2 weeks, depending on how severe the pain or imbalance is and how quickly the individual heals. The imprints may be somewhat delicate the day of the treatment; however they are not excruciating.  Cupping feels like a deep back massage (5-15 minutes) and helps to drain toxins from the body. After a treatment, it is advised to drink plenty of fluids to assist the passage of lymph and drainage of toxins.

Gua Sha
Gua Sha (scraping) is very similar to cupping and involves the use of tools with a smooth rounded edge and oil. It is often compared to a deep tissue massage. The marks created by scraping will have a stripe-like appearance. It is recommended to wear a scarf post treatment and to drink plenty of fluids.
Moxibustion
Moxibustion (moxa) is the burning of the herb 'artemisia vulgaris' (also known as mugwort) along the meridians or acupuncture points. It is warming and increases circulation and is intended for relieving pain, reducing swelling, and improving range of motion. Moxa is great for orthopedic, digestive and reproductive issues, and has a very calming relaxing effect. Moxibustion comes in the form of loose herbs, in rolls and in balms or sprays, typically done for up to ten minutes. Some forms of moxa are used with TDP heat lamps that contain minerals that increase circulation and expedite healing.

Herbs
Traditional Chinese herbs are often used in conjunction with acupuncture to sustain the benefits you experience in the clinic in between your treatments They are useful for a variety of conditions and are taken internally as pills, tinctures, or custom-ordered granules, or applied externally as topical liniments, creams, oils, or patches.
We prescribe top tested brands with strict quality controls:
· Evergreen Herbs
· Dragon Herbs
· Jing Herbs
· Standard Process
· Designs for Health
· Various Liniments and topicals
Herbal formulas cost ~ $25-$50 / bottle for a 2 week dose.

*Most reputable herbal companies sell only to bonafide licensed practitioners for public safety reasons. Indiscriminate online purchases of herbal medicine are often reported as cases of artificial duplicates of top brands. Some products have been reported to have been tampered with or diluted as well.
I'm on medication. Can I take herbs?
Chinese herbs are safe when prescribed by a licensed professional. Herbs are typically prescribed in a formula, whether it be a classical formula administered as pills, in powder form for teas, or tinctures. It is important to inform your practitioner of a list of current medications you are taking to avoid adverse drug-herb interactions, however, Chinese herbs are gentle and effective at detoxifying the body while building your system.

How should I prepare for my session?
It is recommended to wear loose clothing to allow access to acupuncture points, especially around joints and the midsection/back. Have a light meal or snack 1-3 hours before your treatment. Do not brush, scrape your tongue or chew gum before your treatment because the tongue gives information about the state of your condition. If you are a new patient, please take the time to print, fill out and sign the New Patient Intake form and the Informed Consent form, as this will save time during your initial consultation.
What should I expect?
During the first session, we go over comprehensive info.  We cover health history, what's going on now with all systems, as well as physical, mental and emotional symptoms, etc.  I then explain some theories behind the treatment as well as my approach and send you off with literature so you have an understanding of the process if you feel to blissed out to remember what we discussed.
During the second session, we catch up on what you experienced since the first treatment.  I add in other modalities that may help you and walk you through potential patterns with dietary and lifestyle recommendations.
During the third treatments and beyond, I discuss herbs and any other options for treatment.  I recommend 4 – 6 treatments once or twice a week initially, and then gradually shifting to bi-monthly to monthly to eventually getting seasonal tune-ups.
A course of acupuncture is regularly 6-12 sessions once or twice per week. Results are often experienced after the first treatment. Continued treatment is necessary until symptoms decline or disappear, followed by monthly maintenance treatments. Commitment to treatments will determine your success. Acupuncture is not only corrective, but also a preventative modality; therefore, it is encouraged that you schedule seasonal tune-ups at minimum.
How many sessions do I need?
Your treatment course is determined by the diagnostic and treatment planning process.
There are many styles of acupuncture. An acupuncturist may begin a treatment course with one procedure and move to an alternate depending upon each person's reaction. If by the fourth treatment you are not experiencing  results, your acupuncturist may vary technique or treatment approach.
The frequency of treatments varies with each individual.  Because acupuncture works by stimulating your body to heal, the closer the treatment times are initially, the quicker the healing process is. The more time lapses between treatments, the longer your healing process is.  To expedite healing and build energy, expect 2 sessions per week for 2-3 weeks initially, followed by 1 session per week until symptoms diminish or you move to a maintenance phase. After those treatments, together we will discuss the frequency necessary for your individual course of continued treatment.   Many patients continue to get regular acupuncture treatments for general well-being even after their symptoms have resolved.
What training is required to practice acupuncture?
A Licensed Acupuncturist (L.Ac) has attended an accredited graduate level college studying Traditional Chinese Medicine (TCM) and earning a Master of Science degree (MSTOM). The training is extensive and comprehensive, including over 3000 hours of education over a 3-4 year timeframe, as well as clinical training and internship for one-year minimum. Upon graduation, the next step is to pass National Certification exams (NCCAOM) followed by gaining licensure through state medical boards. MD's and Chiropractors may also practice acupuncture but typically from introductory courses offering only 200 hours of training or less. Therefore, it is recommended that an NCCAOM certified (National Certification Committee for Acupuncture and Oriental Medicine) practitioners be consulted for acupuncture due to their extensive training, depth of knowledge and specialization in acupuncture techniques.  Continuing education is required to keep licensure current.
Why should I set aside time for self-care?
We all have a purpose in life and to set ourselves up for success in discovering that purpose, we need allow ourselves to heal.  Sometimes there is too much noise, distraction, or overwhelming stimulation that stops us from truly understanding what needs to heal – whether it is old patterns from childhood, injuries, bad choices, traumas, etc.  When you allow yourself that sacred space to heal and you prioritize your self-care, you can show up better for yourself, your family and friends and for others that need a shining example.  You have one life to live, so why not be in control of your experiences? You can prevent your body from developing imbalances.  The only thing that is consistent in life is change, and you have the power to transform where you age healthfully with grace.
Is acupuncture covered by insurance?
Some insurance companies now reimburse for acupuncture treatments. Consult your insurer for the terms of coverage on your policy by asking what their "acupuncture benefit" is.
I do not process insurance claims, however, I will print a super-bill with proper ICD-10 codes for you to submit to your insurance company for reimbursement.  Payment is due at the time of service however, I am happy to provide you with a medical receipt.
What makes your approach to skin care unique?
I truly believe that our experience of physical, mental, emotional and spiritual health is synonymous with our expression of beauty.  I also believe there is opportunity in seeing beauty in everything – even in what we would consider to be ugly.  I don't believe in "anti-aging".  I believe in healthy aging.  I support my clients to invest in their self-care.  I also encourage them to look at their faces, the most dynamic parts of their bodies, as a reflection of their internal health (through face mapping) and their repetitive expression of emotions.  In essence, I work to get to the root of what they don't like about their faces so they can achieve a level of self-acceptance that meets results.  The results are delivered not only through services and home care (topical and internal), but the transformation of self-acceptance, self-healing and self-love.