Beauty Session:
This is an á la carte 90 minute session that is designed to uniquely upgrade your beauty & your style.  There are 3 options:
---
Option 1:  Face Reading
Wish you could erase lines without selling your soul to fit into society's expectations?

Want to be authentic but without the extra dark circles under your eyes?

Have you considered cosmetic procedures to alter your appearance yet you don't want to go under the needle or knife?

Have you switched to living a clean holistic lifestyle in the past few years or more?

Are you torn between aging gracefully and keeping up with feeling Instagram worthy?

Do you desire an unconventional makeover to change things up and to feel more radiant?

Would you like to be a better version of yourself – physically, emotionally, mentally and spiritually?
This isn't magic, but you're friends will think it is once they've seen your face.  I invite you to experience a new way of viewing yourself through the ancient art and science of Chinese Face Reading!  You'll look way under your age and more attractive without going under the knife.
Chinese Face Reading is a service that is likened to acupuncture of the mind, heart & spirit.  In Chinese Medicine, the face is a map that represents your personality, history, experience, present and future which can reveal the stories and themes of our lives.  
By revealing the patterns that are represented in your features through the years of your life, Chinese Face Reading allows you to feel truly seen as to who you are and where you are going.
As I conduct a Face Reading, I investigate the core patterns that can keep you stuck or stop you from transforming and being your best self by uncovering what each feature represents on your face.  More importantly, we talk about you and your story to explore the meaning you've associated with the major moments in your life.
At the end of our session, I share tips to help you live in harmony with the seasons and your environment while also encouraging deep intuitive listening of your soul.  I help you to really see who you are, how you can transform and just how beautiful you are.
Investment:  $200
---
Option 2:  Beauty Applications For The Face
Are you too busy, tired, lazy, unmotivated or overwhelmed to put your face on before you walk out your door?

Would you like to learn how to enhance the features on your face by aligning your makeup application with intentions of how you want to feel?

Could you update your look and just don't know where to start?
Here we focus on unleashing your desires for your ultimate life through a series of rapid fire prompts.  From there, I create a look with makeup that encompasses those desires that is appropriate for the season, whether it's creating a look of mystery, a no non-sense let's get down to business reputation, a fun bold creative image, a warm down-to-earth persona or a classic timeless iconic appearance.  
I offer you tips on skincare and resources to achieve your look.  I also walk you through how to apply and duplicate your new look at home.
Investment:  $200
---
Option 3:  Styling For Your Body
Would you like to:
dress and shop with confidence for your body shape, height, size, age & lifestyle?

feel more stylish and express yourself through your style?

be the best you can be for a job interview, upcoming special event or date?

become more aware of grooming & body language?

update your appearance to look and feel younger, happier and healthier?

wear clothes that fit well, flatter you and make you feel fabulous?
Here we discuss your ultimate goal when it comes to presenting your best self.  We identify what is your ideal personal style and how to achieve that seasonally to complement your body type.  
I create a lookbook with references to help you achieve your signature style.  I also incorporate tips in body language and boosting your self-image and confidence.  I help you discover your style personality, perform a body shape analysis to find the best clothes that fit you, and other services such as:
Personal Colour Analysis

Wardrobe Analysis & De-Cluttering

Personal Shopping

Hair & Makeup Advice

Top-to-Toe Grooming

Clothing, Shoes & Accessories Advice

Visualisation Exercises

Confidence Coaching and SMART Goal-setting
Investment:  

$200

(4-6 sessions are recommended)
Purchase 1 session for $200, 2 sessions for $375 OR all 3 sessions for $550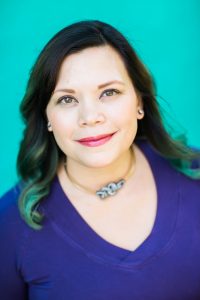 Click the button below to schedule your beauty & style session!