Serving the Indianapolis area with Chinese 
Medicine, acupuncture, herbs, spirituality and skincare services.
Book HERE for an appointment
Initial Acupuncture (heal + harmonize) | 60 min $120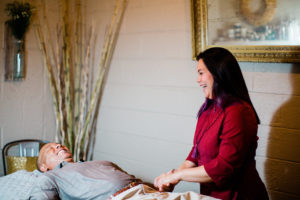 Acupuncture is a technique for balancing the flow of energy or life force, known as chi or qi, which flows through pathways (meridians) in your body. By inserting needles into specific points along these meridians, your nerves, muscles and connective tissue are stimulated, your body releases endorphins and your energy flow will re-balance.
Follow Up Acupuncture (continue to heal + harmonize) | 60 min $85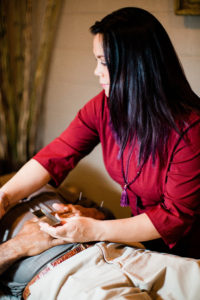 The frequency and number of treatments differ from person to person. Some people experience dramatic relief in the first treatment. For complex or long-standing chronic conditions, one to two treatments per week for several months may be recommended. For acute problems, usually fewer visits are required, usually eight to ten visits in total. Once you improve from your chief complaint, treatments can be spaced out to every two weeks, then monthly, then quarterly and eventually for seasonal tune-ups. Monthly treatments are optimal for preventative care. An individualized treatment plan that includes the expected number of treatments will be discussed during your initial visit.
Express Acupuncture | 30 min $50
Tune in.  Tune up.  Tune out.  
Cupping/Gua Sha Treatment (oxygenate + circulate + detoxify) | 30 min $50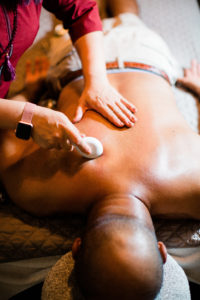 Cupping is a therapy that utilizes a vacuum and Gua Sha is a therapy that utilizes a scraping tool to move lymph, blood, skin, muscle and other dense tissue on various regions of the body to facilitate a detoxifying healing response.  Be prepared to not shower for 12 – 24 hours, cover the areas worked on, avoid extreme temperatures and weather conditions and drink plenty of water post treatment.
Pediatric Acupuncture | 45 min $70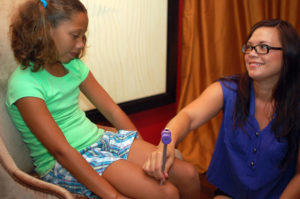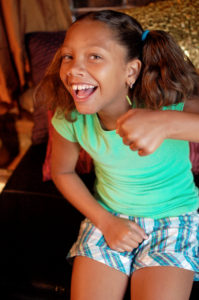 This treatment is specifically designed for your little one ranging from newborn to 24 years old.  Healing response time is quicker in pediatric patients vs. adults; thus treatment time is shorter and treatment approach is incredibly gentle.
Fascial Stretch Therapy (align + stretch + rebound) | 60 min $85 | 90 min $130
Fascial stretch therapy improves your mobility & flexibility of your nerves, muscles and tissue by focusing on the fascial lines that wrap around muscle, nerves, organs, and everything else in your body. People of all ages can benefit from fascial stretch therapy, including any patient cleared by their physician for stretching and active movement. Each session is catered to your needs. For each stretch session, the client is expected to wear stretchy pants, or shorts, and a tank top or t-shirt. Short shorts are not recommended. Many report a decrease in stress, improved sleep, and significant decrease in pain in sometimes as little as three treatments. Fascial stretch therapy is NOT painful. It is a gentle modality meant to help the client to relax and stretch out. If there is any pain, or pinching, the client must tell the therapist.
Cosmetic Acupuncture (rejuvenate + replenish) | 60 min $125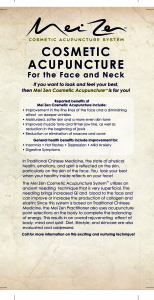 This cosmetic treatment is an extension of traditional acupuncture. It's said to naturally help make the skin look younger, smoother, and all-around healthier. And unlike injection procedures, facial acupuncture addresses not only signs of aging, but also the skin's overall health. It works internally to optimize your health while simultaneously enhancing the appearance of your skin. The pins stimulate your lymphatic and circulatory system, which work together to deliver nutrients and oxygen to your skin cells, nourishing skin from the inside out. This helps even out your complexion and promote your skin's glow. The positive microtraumas also stimulates the production of collagen. This helps improve elasticity, minimizing fine lines and wrinkles. This treatment includes points on the face & body for overall health support.  Cosmetic acupuncture, or acupuncture for facial rejuvenation, is a centuries-old technique that can not only improve your physical appearance, but also enhance your health and beauty from within. This safe and effective form of therapy is a natural alternative to conventional cosmetic procedures such as Botox and plastic surgery. While the effects are often not as immediate or dramatic as these more invasive techniques, results of cosmetic acupuncture tend to be much more natural in appearance, produce none of the side effects or downtime that comes with surgery, and are more holistic in nature. Additionally, these results are achieved at a fraction of the cost of cosmetic surgery. This treatment includes points on the face & body for overall health support.
Cosmetic Acupuncture Series of 10 Package (rejuvenate + replenish) | (10) 60 min $1000

Your initial cosmetic acupuncture investment of $150 can roll over into this package. In general, patients tend to see noticeable changes around sessions 4 to 6. However, many patients notice benefits after just 1 or 2 sessions. Between 10 to 15 sessions is the recommended course of treatment, depending on lifestyle, age, and constitution. Although twice weekly sessions are recommended, if this is not possible for the patient, one session per week is also acceptable. These treatments includes points on the face & body for overall health support.
Dermaplane (resurface + smooth) | 30 min $75
Dermaplaning is a painless method of exfoliation that gently scrapes off the top layer of dulling dead skin cells in order to reveal a smoother, brighter complexion. It eliminates that annoying peach fuzz that cakes up in makeup and can be enhanced by harsh production lighting and high-definition cameras. It also allows for greater penetration of skincare products and creates a flawless canvas for makeup to glide on smoothly. Reasons you will love this treatment:
Increased penetration of active ingredients helps home care products work better so you see results faster

Can be combined with other anti-aging treatments such as peels, micro-current, micro-needling, LED, etc

Healthier, more youthful looking and feeling skin

Comfortable, relaxing treatment

No down-time

Makeup glides on easily and less is needed for a youthful, natural glow

Skin photographs beautifully, so it's the perfect treatment right before high profile events!
Microneedling Face & Neck (plump + regenerate + boost) | 60 min $200 OR Face ONLY | 60 min $150
Microneedling is great for many different skin types.  This service uses the the combination of product penetration through micro-needles and the wound healing process to get rid of bacteria and force the skin to start up the regeneration process for a fresh start. It treats large pores, acne scars, or fine lines and boosts collagen for a plump, rosy glow. This procedure is minimally invasive and treats the entire face and neck.
Microneedling Series for Face & Neck Package of 4 (plump + regenerate + boost) | (4) 60 min $600 OR Microneedling Series for Face ONLY Package of 4 (plump + regenerate + boost) | (4) 60 min $500
Your initial micro-needling investment of $200 can roll over into this package. In general, patients tend to see noticeable changes immediately. However, many patients notice a boost in benefits between sessions 2 and 3. The recommended course of treatment are 4 sessions, every 3 to 4 weeks. Suggested maintenance post-series is every 4 to 6 weeks.
Microcurrent/LED (tighten + tone + revitalize) | 60 min $125
A micro-current treatment is often referred to as a "natural" facelift. A microcurrent treatment emits extremely low-voltage electrical currents (hence 'micro' current), which mirror your own body's electrical currents, on a cellular level to repair damaged skin and stimulate collagen and elastin production.
*Can combine:
Acupuncture + Skin Service | 60 min $125
Dermaplane & LED | 60 min $95
Dermaplane & Peel | 60 min $115
Dermaplane & Microneedling/LED | 60 min $220
Dermaplane & Microcurrent/LED | 60 min $150
Dermaplane & Cosmetic Acupuncture/LED | 60 min $150
Microneedling & Microcurrent/LED | 60 min $300
Celluma Light Emitting Diode (LED) is included with Acupuncture, Cosmetic Acupuncture & Microneedling Services.  LED uses light therapy wavelengths that penetrate into the skin to alleviate:
Arthritis

Muscle spasm

Muscle and joint pain

Muscle tissue tension

Joint and muscle stiffness

Diminished local circulation

Post-surgical healing

Aging

Acne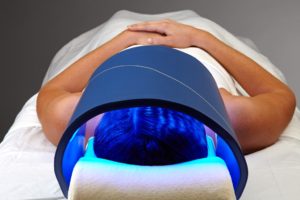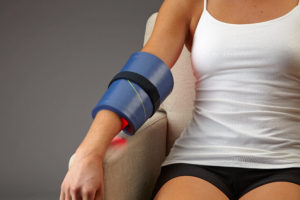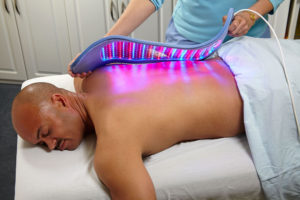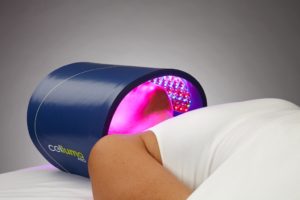 Chinese Face Mapping (rewire + reframe) | 60 min $250
As I conduct a Face Reading, I investigate the core patterns that can keep you stuck or stop you from transforming and being your best self by uncovering what each feature represents on your face. More importantly, we talk about you and your story to explore the meaning you've associated with the major moments in your life. We also look at physical ailments and how they manifest on your skin.
Discover Yourself Coaching (rediscover + renew) | 60 min $100
These are coaching sessions designed to help you look and feel like a million bucks now, to feel more confident, attractive and to take action in the direction of your dreams using transformational coaching techniques through the Transformational Coaching Method & Neuro-Linguistic Programming (NLP)
Acupuncture / Herbal / Nutritional Consultation (nourish + restore) | 15 min complimentary                                                           *(cost of herbs not included)
I've partnered with various reputable herbal companies to bring you the most comprehensive and high quality form of nutritional supplements and Chinese herbal therapy manufactured in the US. Whatever your ailment – be it respiratory, reproductive, digestive, hormonal, circulatory, excretory, nervous system oriented, emotional – you name it, we will work together to get to the root cause and treat your condition with natural herbal and dietary therapies.  I offer a complimentary initial consultation that includes filling out these two forms:
Please download, complete and email to marianne@projectgorgeous.com.
I will devise a proposed plan for treatment for herbal recommendations that includes consultation. Once you order your herbs, you will receive:
dietary and lifestyle recommendations

acupressure education

follow up check-in

email support

4 15 minute follow up calls in an 8-12 week span
The herbs are either drop-shipped or available at my office. I monitor progress through email support and 4 15 minute follow up calls in an 8-12 week span.
I've had successes with patients prescribing herbs, ranging from respiratory, digestive, women's health, fertility and pain management to emotional and mental stresses over the past 8 years. Feel free to use the contact form should you have any questions!